---
What made Dataco so incredibly successful? How could we launch a complete LAN/WAN product line and achieve global coverage in less than two years and reach a position to sell the entire company in just four years?
---
The first two parts of this story can be read here:
Going Global on a Shoestring – The Start
Going Global on a Shoestring – Retrospection
Things were going well in the Danish market, so we brought in a new sales manager to take responsibility for all the sales activities domestically. This released me to start penetrating global markets.
Where should we go first?
I looked in the SAS timetable and saw that it was fastest and cheapest to fly to Oslo and Stockholm, so that's where we went next. I think we also took Finland at the same time.
There was no Internet in those days!!!!
There was no email in those days!!!!
You couldn't look up the players in a country by searching on Google and LinkedIn.
We went to the local IT exhibitions and we got in contact with the local trade organizations to get the lists of their members. Then we called them and made appointments.
First we took the Nordic countries, then the Benelux, then the UK, then Germany (difficult!!!) and then Southern Europe (not so difficult).
The business proposition
I am not an engineer. I didn't know anything about how the stuff worked, but I knew what the stuff did. I was intimately familiar with the ideal customer profile, the benefits for our customers and the RoI our systems could deliver. I was intimately familiar with how the resellers could build a business based on our products.
I did carry a big suitcase with product samples that were passed around as we discussed the business potential. It was a gimmick. What can you read out of looking at boxes and printed circuits that will be stored away in a closet anyway? Well, in those days we still believed in the future of the thick yellow cable. We believed that our boxes would be placed into the office environment. As Danes we had paid attention to design. Our products were pretty where our competitors' products were ugly. People just loved to look at our products and have them in their hands, and it made us look more real than had we relied on our overhead foils only.
So while products were passed around I was presenting the reseller P&L and supporting the messages with current customer and reseller logos.
The disadvantage that became the advantage
We could not repeat our home-plate advantage outside the Danish borders. We could not invest in selling directly to the customers and then take the deals to the resellers. We had to enable the resellers first and then sell through them. Anyone working with resellers knows that this is the toughest part. Channel development requires insight & understanding
We had that suspicion too and designed a partner program which required substantial investments from the partners. By signing the reseller agreement they were to place an order for a starter kit. They should pay for a training package that included sales and technical training. They committed to develop a joint sales and marketing plan.
Our assumption was that the more they invested up front, the more committed they were to move fast.
What did we put into the equation? We were not without competitors. Why should the resellers go with us?
We gave each reseller a grace period where we didn't appoint competing resellers and then we allocated people to help with sales and pre-sales. Resellers that showed genuine commitment were awarded with extensions of the grace period and even more attention from our side.
Instead of appointing resellers left, right and center, we focused on those who were prepared to make commitments. It was not only strategy. We also desperately needed the money to fund our international sales efforts, so we had to help our resellers protect the investments they did in the business with us.
Sales took off like a rocket and we entered 10 new countries in Europe within just 12 months.
Against all odds
Starting and growing a company is always a race against cash flow, but there were also other obstacles on the road. Not all obstacles were imposed upon us from the outside.
Funding
We were not particularly interested in 3rd party funding. Getting diluted and having to deal with external investors was not something we embraced. However, we were burning cash too fast. Sales didn't grow fast enough in the beginning and we slowly, but surely, ran out of cash. With shortage of cash you cannot pay your suppliers which then require up front payments. We introduced factoring to accelerate cash flow from sales. We had meetings with the bank to get a credit line. When you are short of cash you have to invest time and resources in all sorts of activities, which takes your focus away from dealing with your resellers and your customers.
It is a vicious cycle.
With our back against the wall we took a round of private equity funding. Getting funding with your back against the wall is [insert the most negative word you can think of]. Investors don't want their money used paying old bills, they want to invest in the future. Eventually we got the funding, diluting primarily Michael and Bent Henrik, while the rest of us chipped in on top with our private savings. Two weeks later the money was gone, but operations were now generating positive cash flow and we were in the clear.
Board of directors
With external funding comes new members of the board. That can be really helpful, but it can also be [insert the most negative word you can think of]. I will claim that we were unfortunate. The first action the board took was "normalizing" incentive schemes. First priority was now (new) shareholder value. Staff were to be paid on normal (Danish!) market conditions. The board started an internal fight to take our incentives away. Hurrah!!
The board also declared that the company could not have two CEO's, but they didn't pick one immediately. Instead several months passed where internal political games flourished building support for the two candidates. What a mess and what a waste of time and attention.
Germany was difficult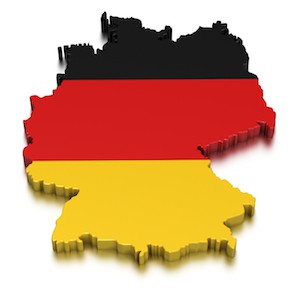 Germany proved to be much more difficult than all other markets. The German resellers in the data communications market were used to dealing with US vendors. They were obsessed with getting exclusive rights. Sitting in the US and looking at Germany, that may not be such a big deal. But for us it was out of the question. None of the resellers we signed up were capable of covering the German market (which is 15 times bigger than the Danish market and very fragmented). Why should we give a reseller in Frankfurt exclusivity in Munich? After lengthy meetings with unreasonable resellers we decided to give Germany low priority for the time being and focus on other markets.
That was a wise decision.
Post script
Dataco was founded in 1985 and released the first product line in 1986. In 1990 Dowty acquired the company.